Dr. Kari Chang-Moses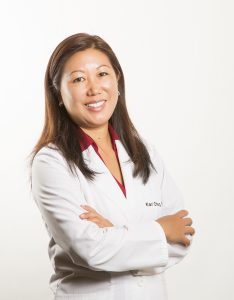 Practice Info:
Dr. Chang-Moses joined Windward Vision Center in 2003. She is active professionally and is a member of the American Optometric Association and the Hawaii Optometric Association. Dr. Chang-Moses has served on the Board of the Hawaii Optometric Association as Secretary, Treasurer, and Vice President. In 2007 she was the recipient of the "Young Optometrist of the Year" Award.
Education:
Iolani High School, 1993
Northwestern University, 1997 B.S. Biomedical Engineering
Southern California College of Optometry 2001, Doctor of Optometry
Personal:
Dr. Chang-Moses enjoys spending time with her husband Mike, their children Nicolas, Kaila, and Jake, playing soccer and surfing.